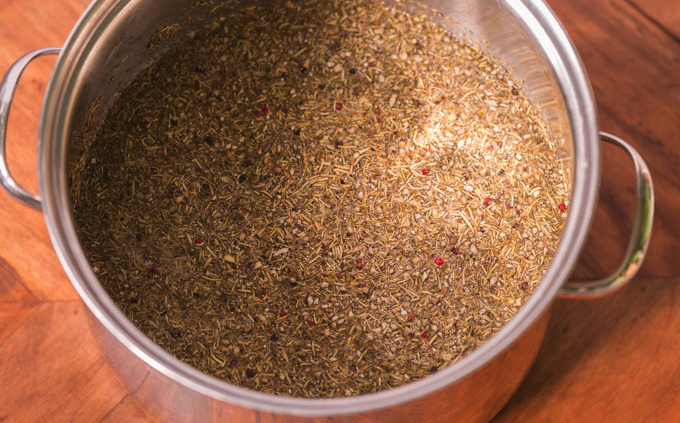 You have the time to brine!
The importance of "BRINE!" Brine is a great way to season your meat and the secret of chefs everywhere.
Basic Ingredients
– 1 Cup of Kosher Salt
– 1.5 cup of sugar (white, brown, molasses, maple syrup, honey, or agave)
– Black Pepper
– Herbs for aromas and flavor
Instructions
– Bring .5 gal of water to a boil
– Add the sugar, salt, and aromatics to the water, stir until it is fully dissolved
– Cool quickly by adding the second half of cold water
– Add your meats after the brine has completely cooled for approximately 30 minutes per pound of product
– After brining, cook accordingly to the cut (braise or grill)
VOILA!
https://piemontesausage.com/wp-content/uploads/2019/07/brine.png
453
680
Nani Baker
/wp-content/uploads/2018/04/piemonte-sausage-logo-300x110.png
Nani Baker
2019-07-02 08:48:13
2019-07-05 09:22:50
Grill on the 4th of July for friends and family. You have the time to brine!